New sink, new kitchen,new start!
Buying the best kitchen worktop for your home can be a daunting task. With so many to choose from, it's easy to settle for something that turns out not to be the right fit for your kitchen or lifestyle.
The kitchen is the heart of the home, bringing your family together for Christmas, birthdays and Mum's best Sunday dinner so let's treat it with the respect it deserves and find a worktop that perfectly matches your kitchen's style.

Stainless steel worktops are used by many restaurants for a reason. They're highly heat resistant and durable, making them the ideal choice for kitchens with heavy cooking.
Stainless steel worktops contain high level of nickel and chromium, which gives them the heat and stain resistant quality. They're also easy to clean and maintain.

Stainless steel kitchen sink advantage:
- Unlike natural stones, they're non-porous which means they won't stain or harbour germs.
- They're not only resistant to heat, but also water. No liquid can penetrate into the material whatsoever.
- They're custom-made to match the look of your kitchen and are also easy to install.

-The bottom is provided with a muffler to prevent noise.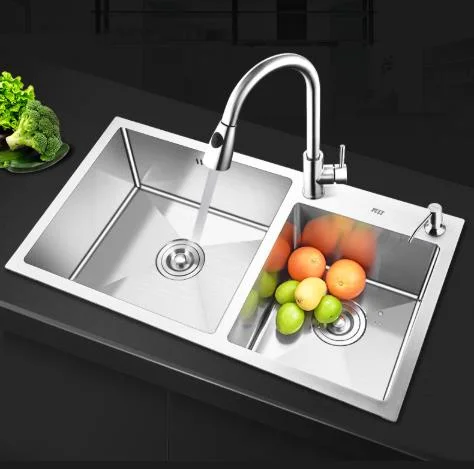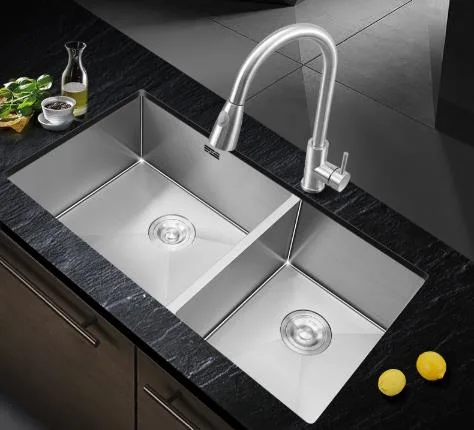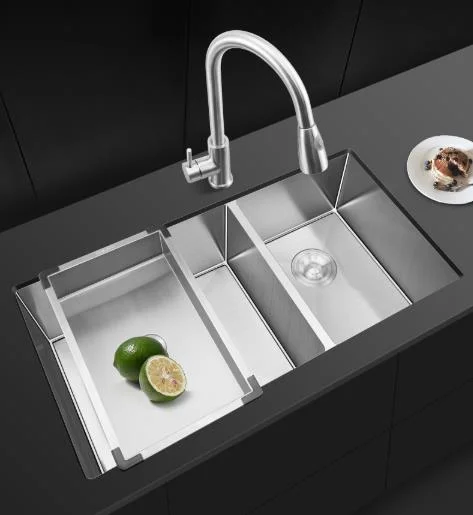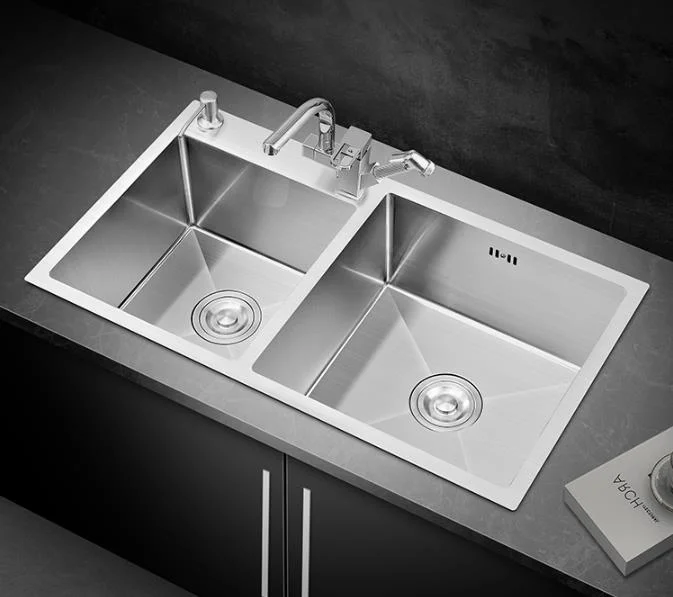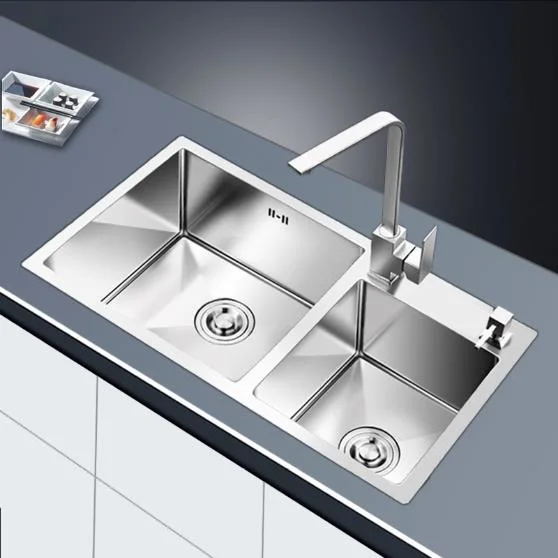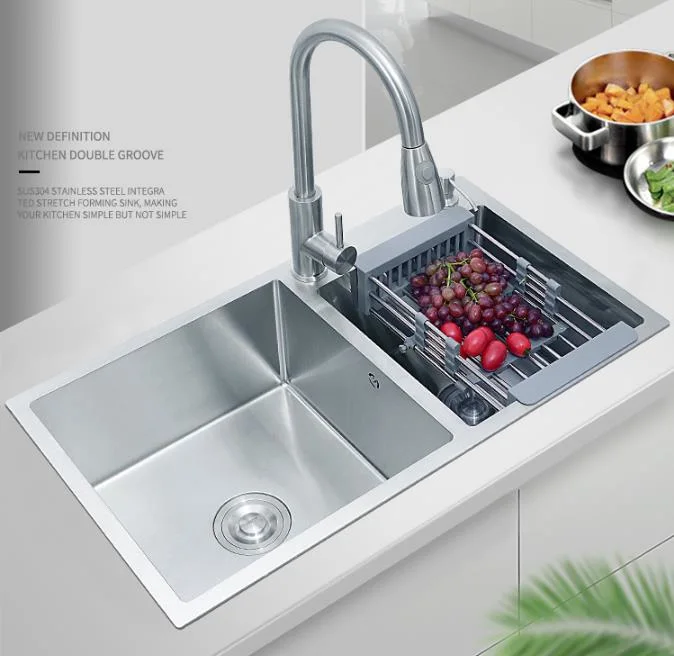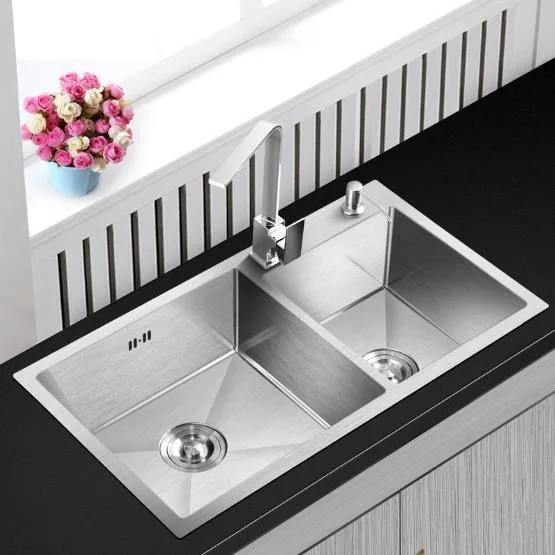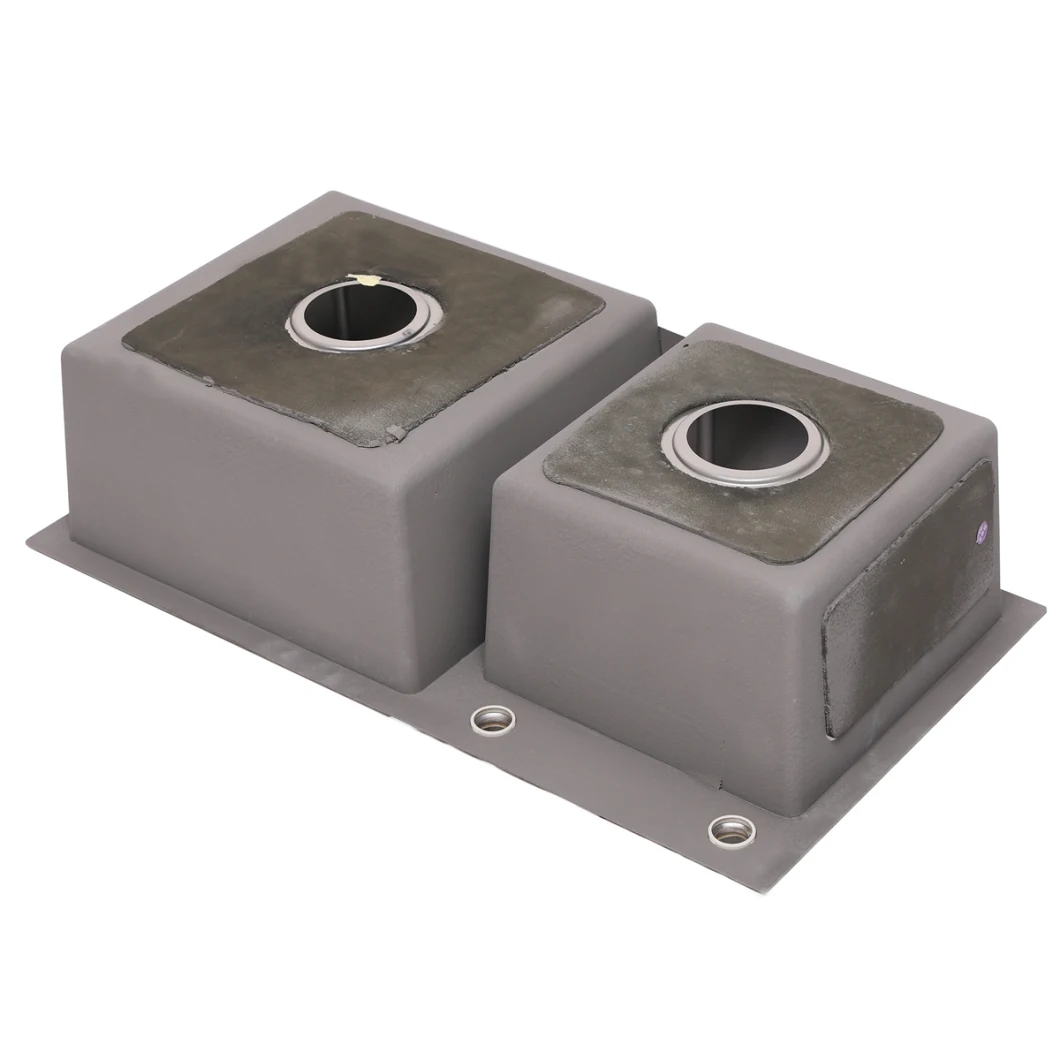 Application places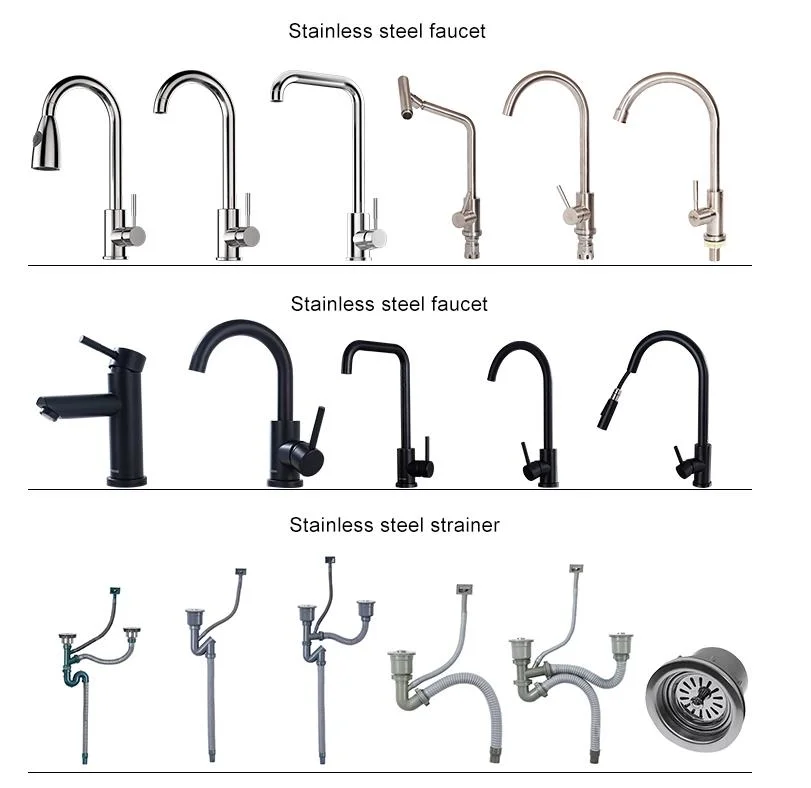 Packaging Details

inner carton box: tissue paper + plastic bubble or cloth bag;
palletized outer carton box: 10pcs/ctn with special care. Customized packing welcomed.
Port:Qingdao/Ningbo/Yiwu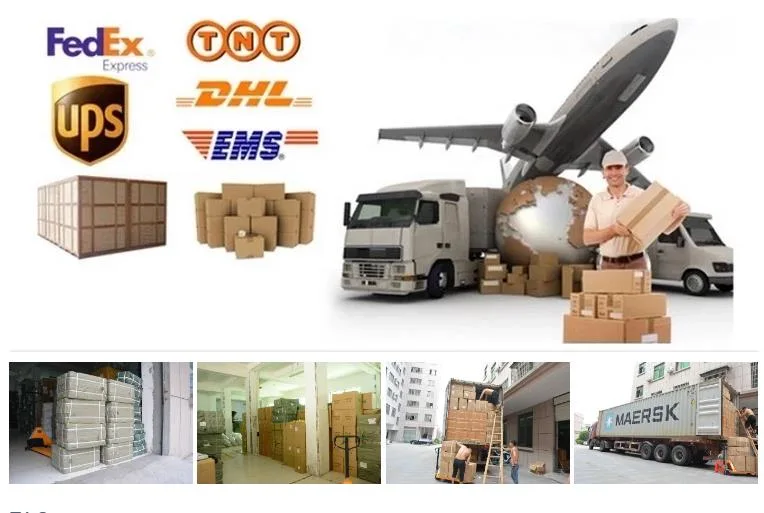 | | |
| --- | --- |
| | |
| | |
| | |
| | |
| | |
| | |
| | Easy to clean and corrosion resistant |
| | Above counter,undermounter |
| | |
| | Square |
| | 0.6-1.2mm |
| | |
| | Modern Desgin |
| | Commerical kitchen ues |
| | 15~30 Working Days |
| | We can supply samples for reference |
| | Brushed,Polished,Chrome,etc |
| | Strainers,Cutting board,Soap dispenser,Faucet,Drain-pipe |
| | T/T,L/C,DA,DP, etc |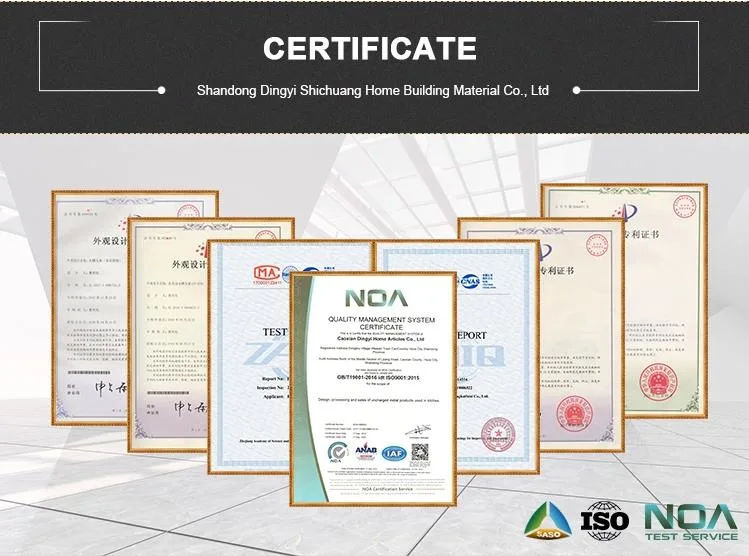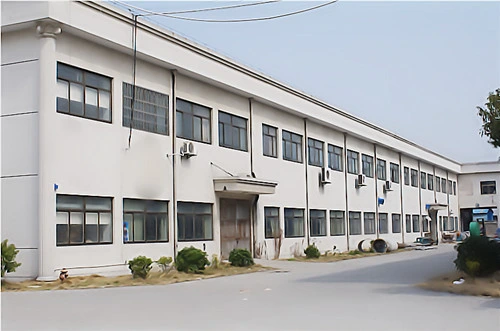 Shandong Dingyi Shichuang Home Building Material Co., Ltd., located in Shandong, China, has 3 subsidiaries. The factory has passed ISO9001 2015 quality management system certification, water efficiency and SASO certification. It has more than 40 patented designs and quality inspection certification. Owns 2 brands, Suoying and Dingyishichuang.
The company specializes in manufacturing stainless steel sinks, commercial kitchen equipment, faucets, etc., adhering to unlimitedservice, service unlimited, quality-oriented, customer first, The company has marketing, R & D, production, and other departments. It is an industry and trade company integrating R & D, design, production and sales.The stainless steel material of the factory is excellent.
1. Thickness of tank steel plate: Trough material SUS304DDQ stainless steel plate with moderate thickness, 0.8mm-1.0mm, which
enhances the service life and strength of the sink.

2. Depth: It is practical to clean the tank with a large volume, and the depth of 18-20cm is better, which can effectively prevent
water splashing.

3. Anti-noise treatment: the bottom of the high quality sink is sprayed or glued with rubber sheets without falling off, which can
reduce the sound caused by the tap water impact on the pelvic floor and play a buffering role.

4. Surface treatment: the surface of the high quality water sink is smooth, with soft visual luster, not easy to stick and
grease,easy to clean, wear-resistant and corrosion-resistant.
5. Inner corner processing: the golden R Angle of the inner corner of the high-quality sink makes the sink more visual, larger
basin volume and easier to clean.

6, supporting parts: high quality water head wall thickness, smooth treatment, lifting cage is not leaking when closed, durable
and comfortable touch bead.The downpipe is made of environmental protection disposable material, which has the functions of easy
installation, anti-odor, heat resistance, aging resistance and so on, and durable.

7. Flume forming process: The one-piece forming technology solves the leakage problem caused by the welding of the basin
body,which can withstand the corrosion of various chemical liquids (such as detergent, stainless steel cleaner, etc.).One - piece
molding process is a particularly important process, the material requirements of steel plate is very high.The quality is more
guaranteed!

Q1. Are you manufacturer or trading company?

A: We are both a manufacturer and a trading company , we have our own factory and production lines to provide competitive products with high quality and good price.

We also have professional purchaser to help you with outsourcing for the particular goods.

Q2. Do you accept customized package and logo?

A:Yes, Custom colors and labels require up to a thousand products

Q3.Where is the shipping port?

A:our shipping port are usually Yiwu/ Ningbo/ Shanghai Port.

Q4. Can you accept small order?

A: Yes, We understand that it is not easy for you to order big quantity for a new item, so in the beginning we could accept small quantity, to help you open your market step by step.

Q5. What is your payment terms?

A: We accept 30%T/T in advance,the balance should be paid in the period of shipment we also accept cash, L/C is available.

Q6. Can you ship cargoes to our address or Amazon warehouse?

A: Yes, we have professional shipper agent ,which have competitive price, it is no problem to send the cargoes to your address.