Conch Type I PVC/UPVC
Garden Fence
:
Resident Garden Fence Type I (

Rectangular pillar) Fence, with
common market size of height around 1500mm, unit length around 2500mm(max
3000mm), to ensure the firmness. The distance between pillars is controlled within
110mm in industrial, normally 100mm~135mm on market. This type of fence is
widely used on market.
Company name
YINGDE CONCH PROFILES CO.,LTD
Product Name
CONCH Type II PVC/UPVC Garden Fence
Material
1.CONCH brand Profile
2. Joint fittings
3. Good quality glass
4. Strong reinforcement steel
5. Air bubble polysheet, card paper, wooden box for packaging as requested


1. Anti-aging
Imported denaturalizing agent is applied, and the agent for preventing UV rays absorption is added in the raw materials. The product does not discolor, and become aging or brittle even when it is exposed to direct sunlight, rainstorm, drying or humidity between -30°C and 70°C.
2. Good combustion-retarding performance
Plastic fence profile is made of quality combustion-retarding material, and does not ignite itself or support combustion and can extinguish the fire by itself. So it is your ideal choice.
3. Resist impacts
Special impact-resisting design is applied, and the section material can bear cold impact test of 1kg hammer dropping freely from one meter height at -10°C.
4. Good waterproof performance
Water will not go into the profile and avoid being rot.
5. Easy maintenance
Plastic sections are not corroded and do not discolor or get yellow. They are not affected by ash, cement or binding agents, so they almost need no maintenance.
Product Design
1. Designing based on customer's requirement;
2. Designing based on our technical knowledge;
3. Improving based on customer's design with our profession;
4. Totally follow customer's original design.
Color
White
Full color
MC Co-extruded on white
MC Co-extruded on full color
Film coated on white
Film coated on full color
Processing
1.Profile culculating and Cutting
2.Drilling holes for hardware
3.Fixing reinforcement steel
4.Assembling
5.Packing
Certification
ISO9001, AAMA, CE
Use
Both interior and exterior for all kinds of fencing need, division need, can be assembled into different types to fit for different building style.
MOQ
50 square meters
Production capacity
100,000 tons/year
Lead time
About 20 days after receipt of 30% advanced payment
Price term
FOB Guangzhou / Shenzhen
Payment term
T/T 30% in advance, the balance before shipment
Warranty
10 years on profile, 1 year for hardware.
Garden Look Factory site
42 Advanced Profile Extrusion Lines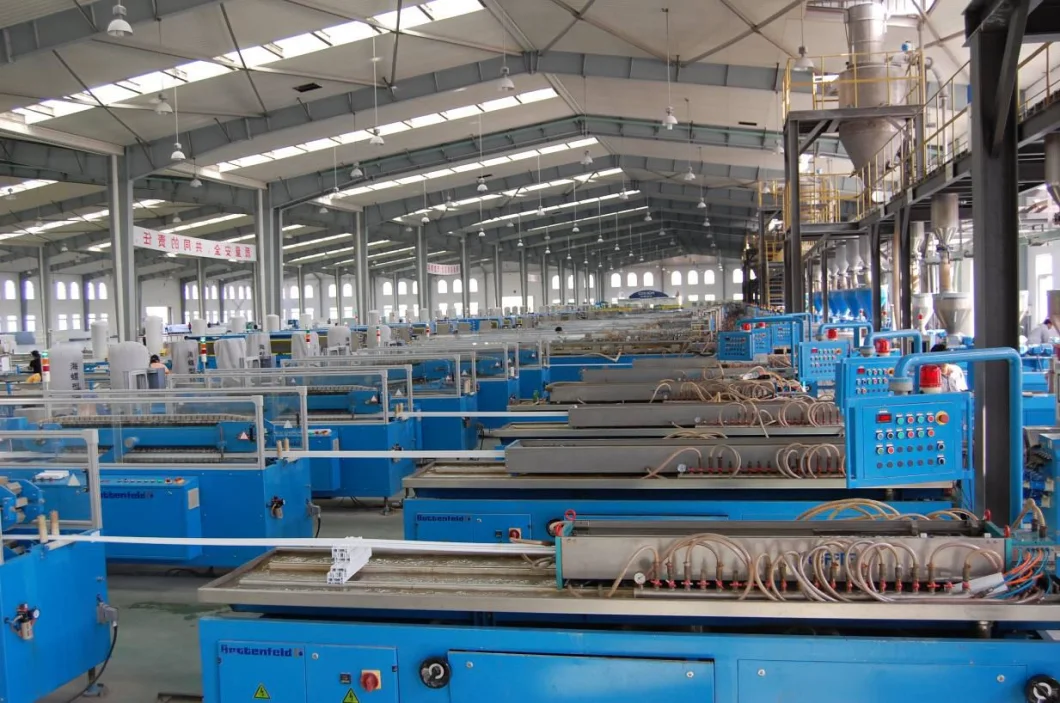 2 Selfowned Windows and Doors Assembling Lines