Aksl-012 modular kitchen furniture bakery painted kitchen cupboard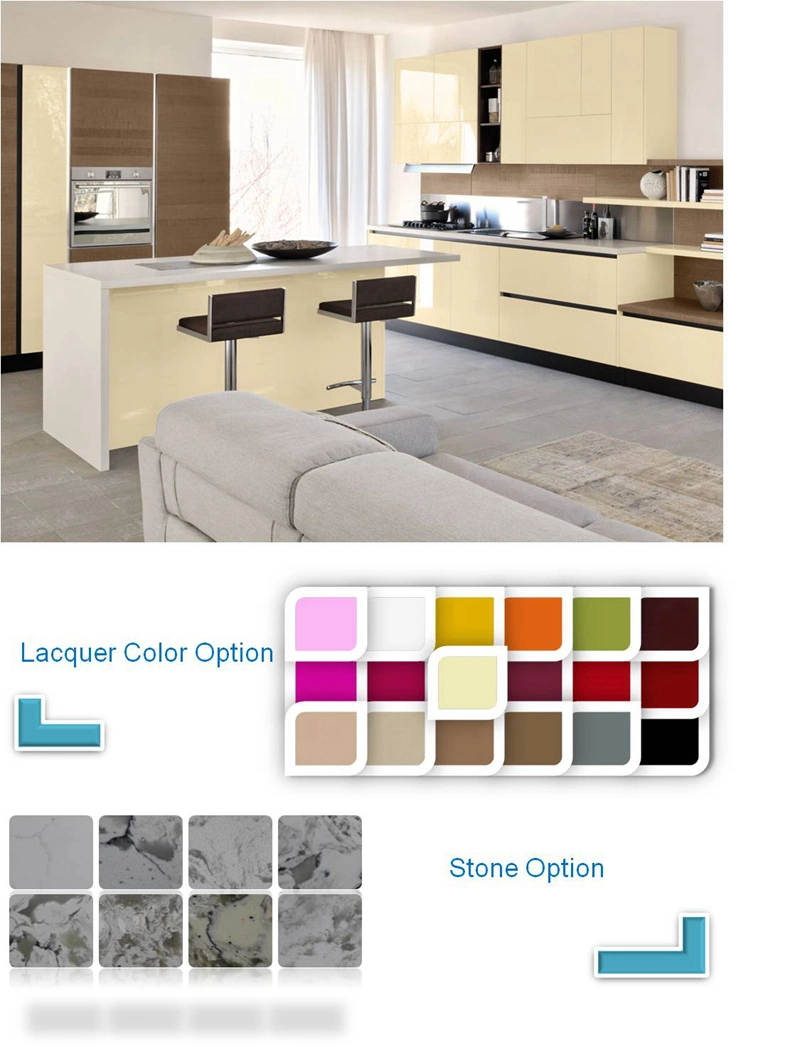 | | |
| --- | --- |
| Door Panel | Lacquer/ Melamine surface MDF |
| Carcass | Particle Board/ HMR Chipboard/ Plywood |
| Countertop | Granite/ Quartz/ Artificial Stone |
| Accessory | Sink/ Cultery Tray/ Basket/ Plate Rack/ Wastebin/ etc |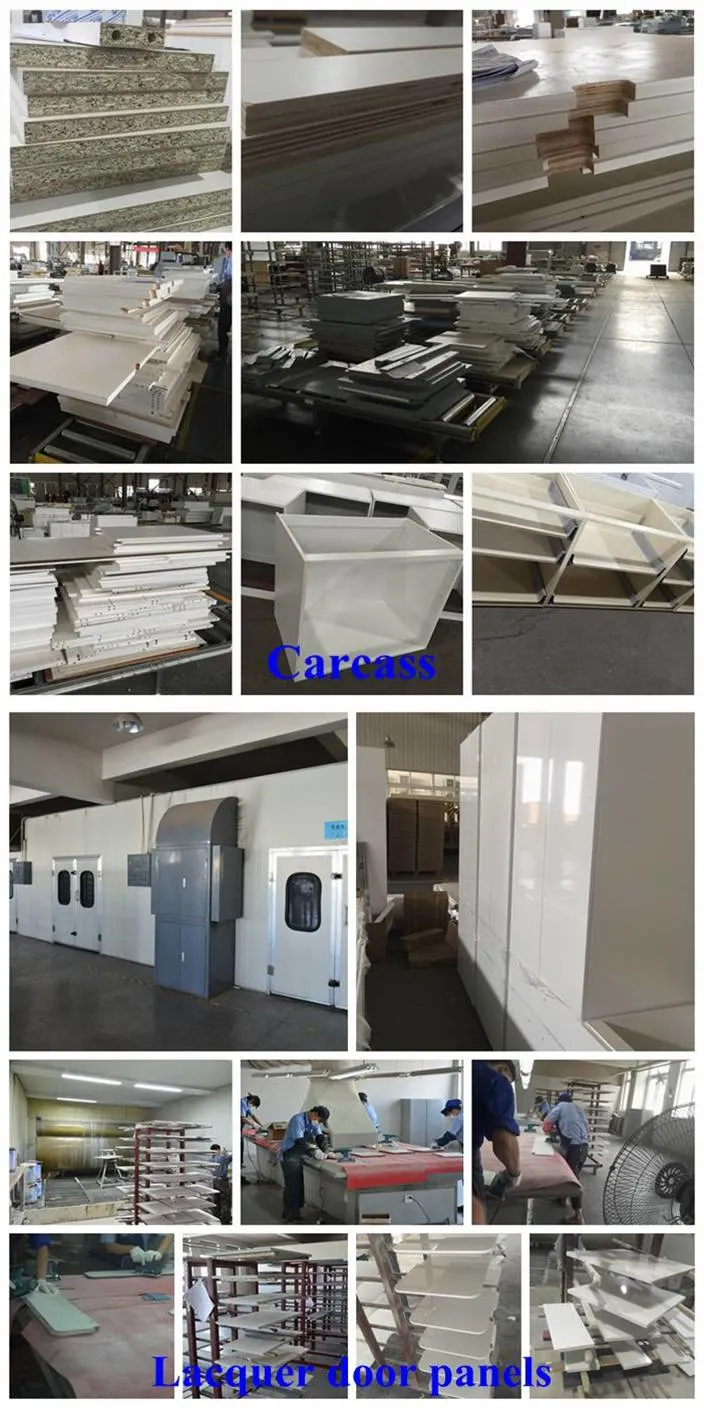 ------------Door Panel

Aisen lacquer kitchen cabinet adopts 3 layers priming paint and 2 layers surface paint to ensure the door panel color to be full and more durable, meanwhile reduce the chance to be scratched.

Before the process of painting, the door panels are polished on surface, on sides and on corners,
thus the painted panel will be flat, be smooth, be shiny.

Shining gloss apprears to be modern and fasional, which welcomes and meets most modern kitchen pursuers.

The bakery paint MDF door panels are easy to clean due to the smooth and flat surface, and it's hard to find any joint on surface. So lacquer cabinets are perfect rejecter of liquid residue and dust.

-----------Carcass

Aisen adopts economic particle board, HMR chipboard or plywood with melamine surface to build carcass.

Various colors are available with melamine surface treatment. Thus client can choose same color with lacquer door panels and meawhile save a large amount of money.
That is a win-win for both kitchen appearance and budget.

Particle board


basic material for carcass is the most economic choice.
It's good on intensity and uses little gluewater during the process of production,
thus a qualifier in 21st centry of environmental concept.


HMR chipboard


upgrands of particle board,
with moisture-resistant particle inside carcass built by HMR chipboard should be perfectly a long companion for kitchen life.


Plywood




more environmental friendly choice compared with chipboard.



----------Countertop

Aisen provides various stones for kitchen countertop.

MARBLE, GRANITE, QUARTZ and ARTIFICIAL STONES.

Marble and granite are two kinds of expensive stones.
But with natural and vivid pattern they don't lack chasers at all.

You can also find pure color stones here.
Artificial stones would be recommended as more economic choice.


---------------Hardware and Accessory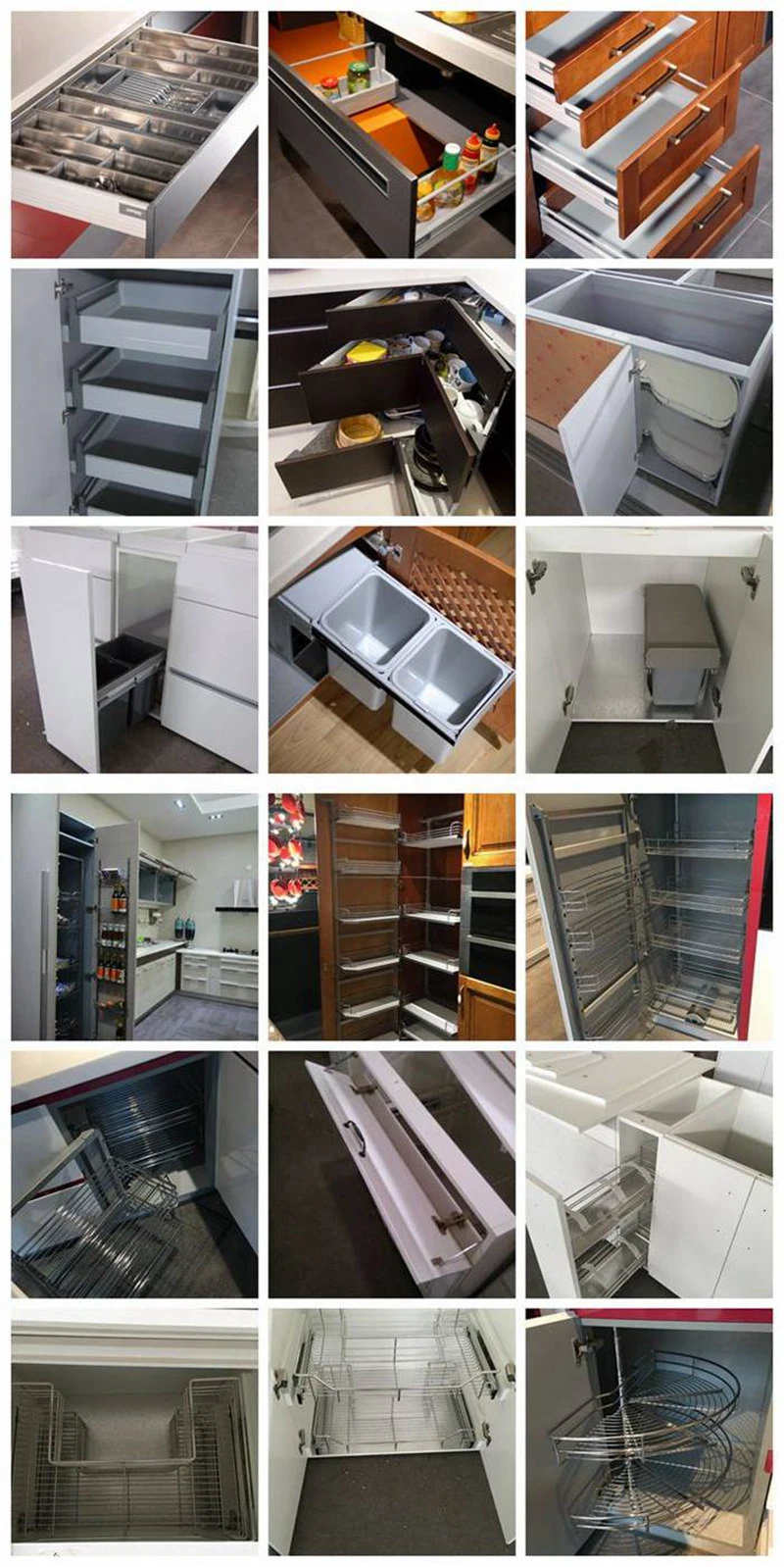 Aisen provided high quality standard BLUM/ DTC hardware, both of high quality standard.

BLUM HINGES with soft damper can largely reduce chance of collison between panel and carcass with lovely peace when open and close the door.

DTC as Chinese brand of hardware brings amazing quality standard also cheap at price.

Various accessories like sink, basket, cultery tray, etc would be recommended with abundant options.

We can also purchase cheap but high quality electronic appliance for kitchen to accomplish the real one package service.


-------------Quality Control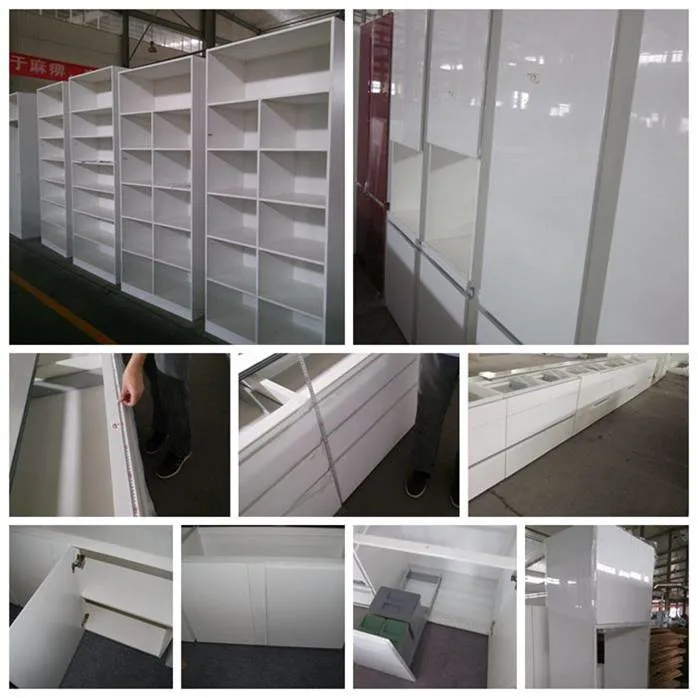 We defer to strict quality control system.Every set of our kitchen cabinet will be checked thoroughly before assembling, before package, before delivery.

Photos will be taken and sent to share the checking process with kitchen owners, to avoid any chance of carelessness and later trouble.

Only cabinets with correct dimensions will be sent,
if any inconformity with drawings FREE REPLACEMENT will be delivered at once.


-------------Package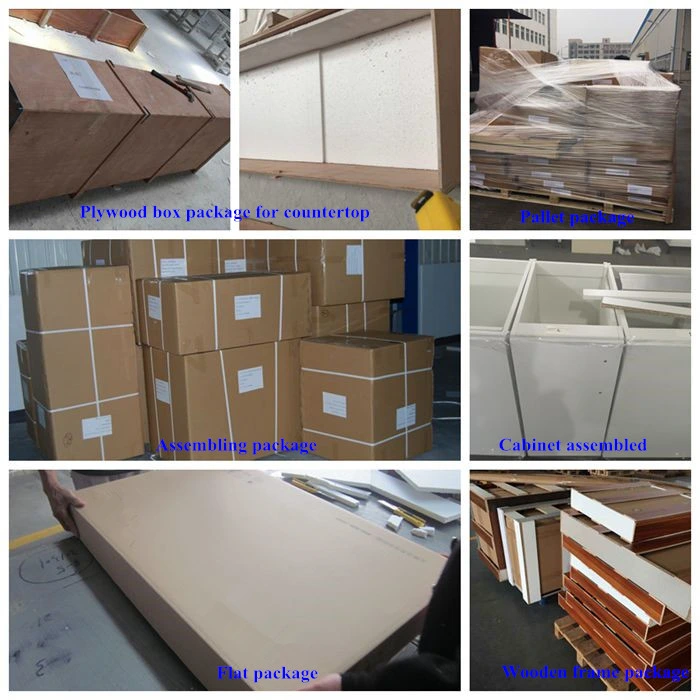 Flat Package

would be recommended for easy installed standard cabinets and large kitchen projects.

Cabinets would be seperated as panels with corresponding hardwares and accessories. In this way package size and delivery charge will be largely reduced.
Assembling Package

would be recommended for individual kitchen orders.

The cabinets will be assembled as drawings before package and delivery, though it may cost higher than flat package due to bigger size of package it saves time and perhaps money for kitchen owners to assemble the furniture themselves.
Countertop Package

Aisen adopts hard plywood box for countertop package to keep the stones from damage while being delivered.
---------Delivery

DHL/ Sea transport/ Air transport
| | |
| --- | --- |
| Sea transport | would be recommended for heavy products delivery, as it's lower on cost though with longer time. |
| Air transport | would be recommended for light products which compared more economic than sea transport. |
| DHL | would be recommended for important file or certificate delivery. |
------------ How to Order






------------ Any interest please feel free to contact

Mobile: 0086-18357876359